Took place at the Magyar Nemzeti Múzeum Esztergomi Vármúzeum Rondella Galéria, the dansk Folke kunst Transfere exhibition spring 2016.
more on: www.pointofcontact.dk
Simone Aaberg Kærns work "Point of Contact"  have 4 elements:
1) High quality 4K video installation filmed with full movie crew, 12 horses and 12 mounted archers.
2) A decorative presentation of hand build bows and 100 arrows.
3) An performative action where bows and the one hundred arrows are taken from the walls by visitors and a mixed group of invited participants.
A mixed group of participants are invited to shoot bow and arrow – two people to one bow. Now the visitors are them selves shooting the hundred arrows, with a little white paint on the arrows they createtogether stars on a dark blue sky.
4) In the end of the action participants, help to take the blue wall into the gallery and mount the star filled blue sky, next to the video projection.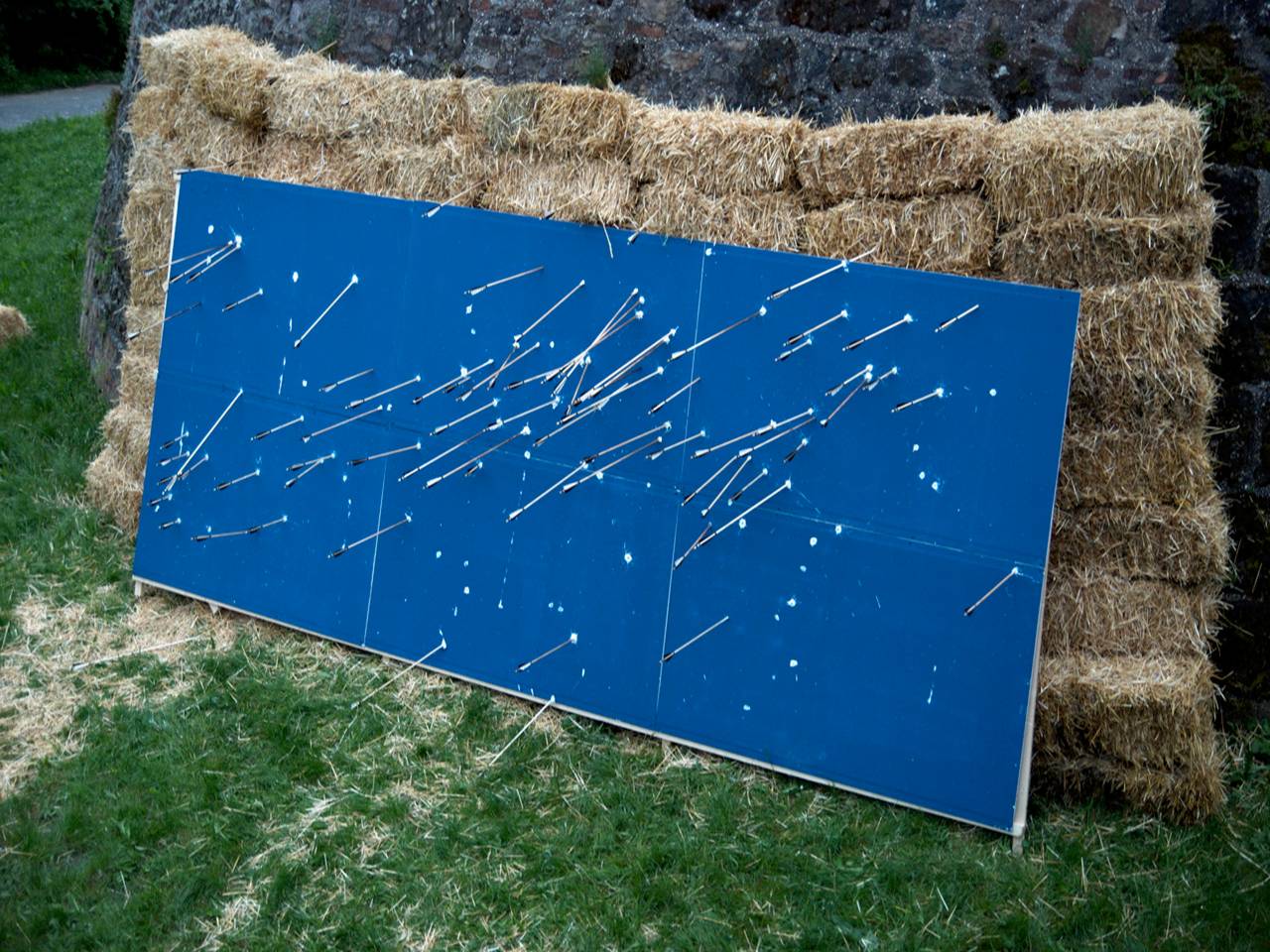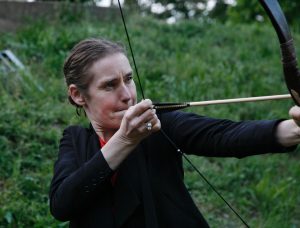 Horseback Archery Artist Lajos Kassai
Horseback Archers Daróczi Dániel
Tóth Gábor Attila
Vas Dávid
Tóth Gábor
Molnár Dávid
Bank Zsolt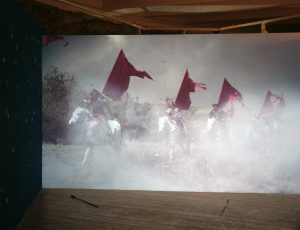 Vermes István
Ujj Kristóf
Vermes Vilmos
Goják Erik
Horseback Archers Assistants
Members of the Kassai Horseback Archery School, Hungary  www.lovasijaszat.hu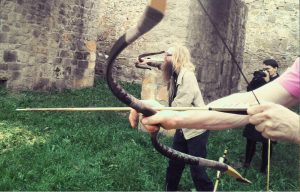 Director Of Photography Zsolt Tóth HSC
2nd Unit Cameraman Bálint Kolozsváry
Focus Puller Levente Nánási
Recording Soundman Károly Várhalmi
Mixing Soundman Jacques Pedersen
Assistant Emily Vereshshagina
Postproduction Supervisor Szabolcs Győrffy
VFX Artist Laura Földeák, Ádám Kirsch
Postproduction Line Producer Viktor Ligetfalvi
Postproduction House 4CUT Post Digital  www.4cut.hu
Thanks to Endre Schwindl Schwindl Ltd.  www.schwindl.hu
Szarkafészek Vendégház és Kisgazdaság  www.szarkafeszek.hu
Coproducer Szabolcs Győrffy
Technical Director Marcell Iványi
Producers Simone Aaberg Kærn / Marcell Iványi / Gábor Hörcher
Production Company KraatsFilm Production/ Flying Entreprise Productions.  www.kraatsfilm.com