Simone Aaberg Kærn Born 1969 (DK)
Education
1995-1997 Goldsmith's College of Fine Arts. London, England.
1993-1999 MFA The Royal Academy of Fine Arts. Copenhagen, Denmark.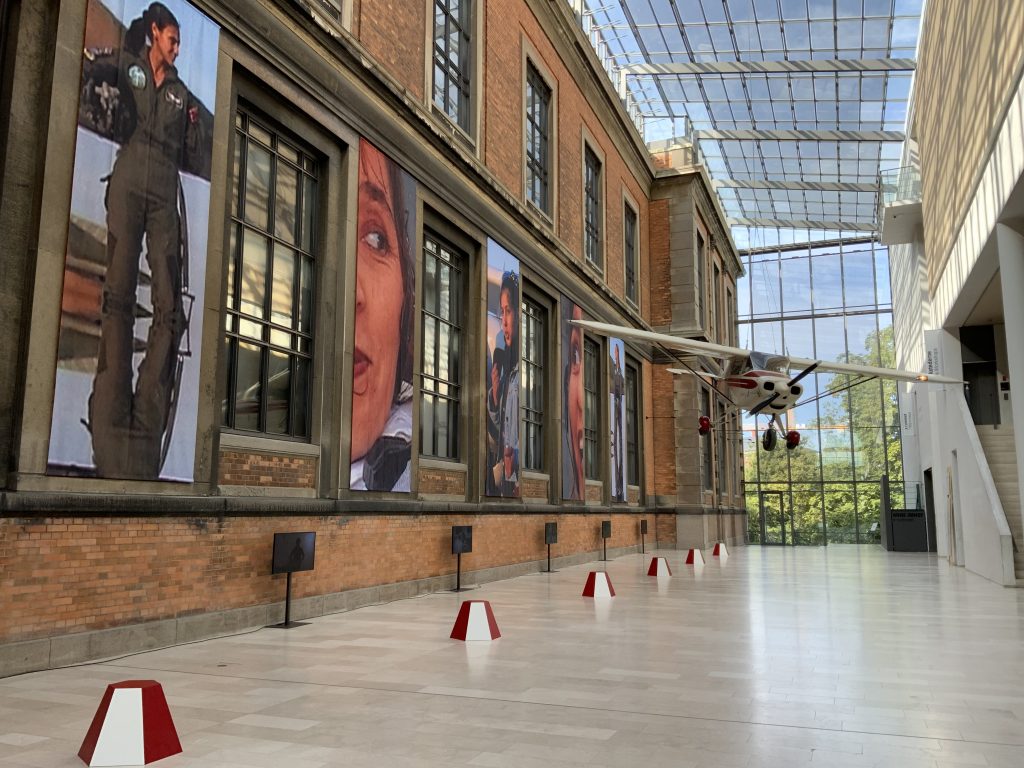 Selected Exhibitions:
2023 "Tower of Wind" Ofelia Plads Copenhagen, UNESCO World Congress of Architects 2023
2023 "Burning Sky" Nordic Contemporary Arts Center Xiamen, Fujian China.
2022 "Udlængsel" Site specific 3D video installation, Gammel Havn, Fredericia.
2021 "After the Silence" The National Gallery of Denmark, Copenhagen.
2019 Solo "Sisters – Holding Up Half The Sky" -The Danish Cultural Center, Beijing CH
2018 "WAR and Masculinity" – The Louisiana Museum DK Curated by Tine Colstrup.
2018 "Batalje / Skirmish" Krigsmuseet, Nationalmuseet Tøjhuset, Denmark.
2017 "Batalje / Skirmish" (solo) KUNSTEN. Ålborg contemporary art museum, Denmark.
2017 "Between us" Lviv National Art Gallery i Ukraine.
2016 "The Dream of Flying" BRANDTS. Odense, Denmark.
2016 "Farlig Fin Flyvning" (solo), Vejle Kunstmuseum.
2016 "Batalje / Skirmish" (solo) Kunsthal Charlottenborg. Copenhagen, Denmark
2016 "Da Vinci Engineered". Hull, England.
2016 "Point of Contact" with dansk Folke Kunst, Rondella gallery, Hungary.
2013 "Open Sky" (solo) Danmarks Tekniske Museum. Helsingør, Denmark.
2012 "Krig i Kunsten" (solo) Det Nationalhistoriske Museum Frederiksborg slot, Denmark.
2012 "It's Complex" Te Tuhi Centre for the Arts Auckland, New Zealand.
2010 "Seize The Sky" (solo) San Diego University Gallery, USA.
2008 "Open Sky" (solo) ARoS, Aarhus, Denmark.
2008 Kunstmuseum Thun (solo), Schweiz.
2007 "IS THIS FICTION", Istanbul Modern 5th Videoprogram, Turkey.
2006 Retrospektiv (solo) Malmö Konsthall, Sweeden.
1999 48th international Venice Biennale, Italy.
1997 "New Art from Denmark and Scania" Louisiana Museum of Modern Art. Humlebæk, Denmark.